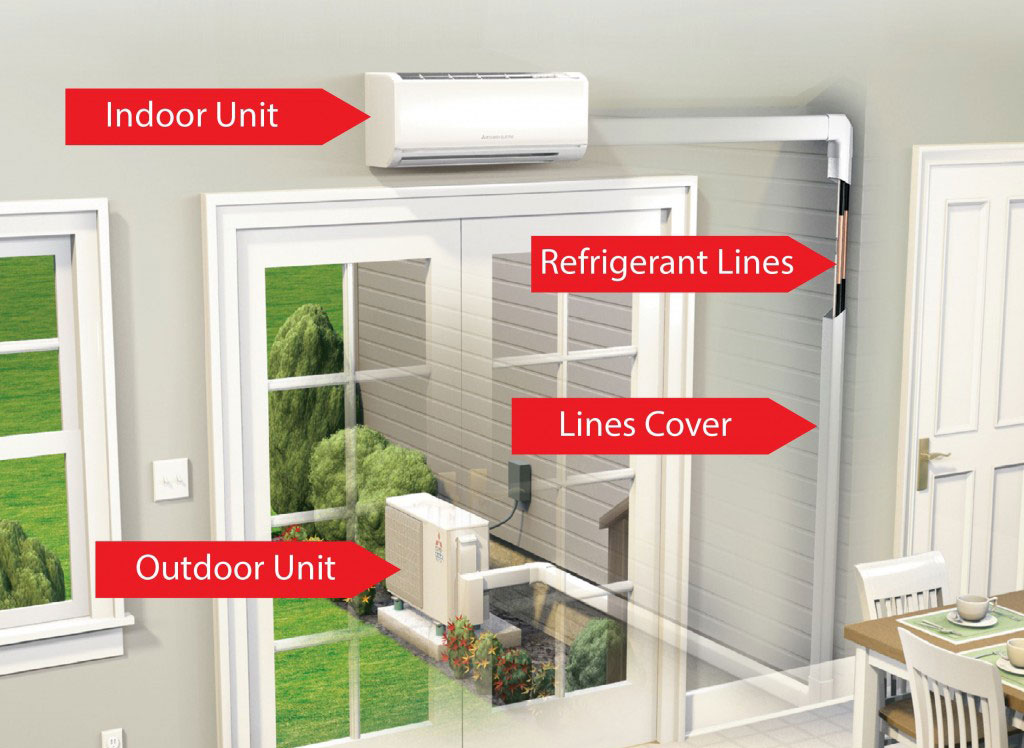 6 Reasons Modern Homeowners Are Choosing Ductless Air Conditioning
A traditional air conditioning system is comprised of two components, an air conditioner or heat pump that is located outdoors and a heating source such as a furnace that is located indoors. The two units work in tandem to circulate cool air through your ductwork, distributing it to every room in your home.
The question is, what if you don't have ductwork?   What if you have ductwork but want to renovate or build an addition and there's no practical way to connect to it?  A ductless split system is the perfect solution.
Ductless split systems, also referred to as ductless mini splits, differ slightly from more traditional systems in that they don't have a centralized indoor unit. Depending on the size of the space you are cooling (or heating), a single outdoor unit can connect to up to 6 indoor units.  Each indoor unit tasked with heating and/or cooling a single room or zone of your home. This modernized, cutting-edge technology makes conditioning even the most complex spaces – easy, minimally-invasive and cost-effective. Find out why more homeowners are choosing ductless air conditioning systems below.
Minimally Invasive
No major construction, extensive remodeling or loss of space – a mini split system only requires a small hole that drilled through the wall.  Your home's architectural value remains in-tact, making them the perfect solution for any application including historical homes that lose their value with major alterations.
Energy Efficient
Save up to 40% on your energy costs.  Ductless split systems use what's called inverter technology to increase and decrease cooling demand with precision. Because the demand is matched so closely with the systems output, it can operate with the ultimate in energy efficiency while delivering the ultimate level of comfort.
Ultra-Quiet
Ductless split systems might be powerful, but with their whisper quiet performance, you won't even know they are there.
Cool in the Summer & Heat in the Winter
Double the power, double the comfort. Not only do ductless split systems provide exceptional cooling during the summer, but they also provide a reliable and efficient source of heat during the winter.  Their ability to provide year-round comfort make them a great fit for additions and renovations, all-season rooms, basements and more!
Tailored Comfort
Why heat or cool a room when it's not being used? Why bundle up in the winter or shed layers in the summer if you don't have to? Ductless split systems focus on heating or cooling spaces individually, allowing for an unprecedented level of comfort customizable to meet the needs of everyone in your home.
Enhanced Air Filtration
Ductless air conditioning systems contain washable filters that can last up to 10 years.  They enhance your home's air quality by removing contaminants such as pollen, dust, dander and other allergens.